I was born into a family of 12 children and two bedrooms. Needless to say, restful sleep has always been a precious commodity in my mind! I had a big, loving family, yet even with all those people around, I struggled with issues of fear. As a little girl, (and even into adulthood) I remember often clutching the Bible to my chest as I slept or placing it under my pillow (which was rather uncomfortable) allowing the promises it held to comfort me as I drifted off to dreamland.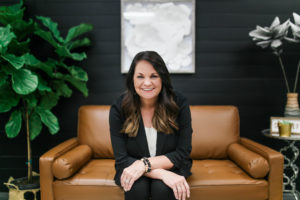 As an adult, I have been blessed with my own family (and bedroom!) and many wonderful opportunities to help people through the same kind of fear I dealt with growing up. A few years ago, I found myself visiting a remarkable home, called Mercy Ministries (now Mercy Multiplied), for girls with life-altering issues such as eating disorders, self-harm, addiction, and unplanned pregnancy. Many of these girls have been abused and some have even been rescued from the horrors of human trafficking. As I was speaking with one of these girls, I sensed that she was held in the grip of that same sleep-stealing fear I grew up with. Inspired by my own experience and God's heart for this girl, I felt to tell her to take a marker and write out Psalm 4:8 on her pillowcase, and read it each night before she goes to sleep. I had this overwhelming sense that as she lay her head on God's written word, she would be set free of this tormenting fear.
In peace I will lie down and sleep, for You alone, Lord, make me dwell in safety. Psalm 4:8
It was in this context that the idea for I Rest My Case sprang to life. I wanted to create a way for people to think about the good things in life and literally rest in the comfort of God's promises as they fall asleep. Much like a lawyer who says, "I rest my case" has already done what he or she could do and left the outcome to a higher power, I wanted my work to relieve anxiety and inspire a sense of peace.
Now, wherever I look – the breathtaking views of the ocean, the adorable faces of my grandchildren, the laughter of friends and family around a dinner table – I find inspiration for my collections. Whether the message is serious, funny, or just cute, I hope that a sense of peace is what these pillowcases bring to you.
(A portion of the proceeds from I Rest My Case go to support the beautiful work of Mercy Multiplied.)
…you will lie down and your sleep will be sweet. -Proverbs 3:24
…by His stripes we are healed. -Isaiah 53:5
He gives His beloved sleep. -Psalm 127:2
I Rest My Case Inc, a pillowcase design company, founded by Sandy Catalano. Based in Santa Rosa Beach, Florida, along the beautiful Emerald Coast. We design and print pillowcases with scripture, inspirational thoughts, humor, and art. Our pillowcases are created to bring comfort to hearts and minds and to promote a peaceful nights sleep inspired by the promises found in the Word of God. Sandy is married to her husband Greg, of 39 years. They have four married children and nine grandchildren.
Our Product
Each of our inspired designs is crafted with DTG printing to create a flawless look and feel that allow for restful sleep uninterrupted by any raised edges or bothersome textures. Each case is made with 100% T300 cotton and comes in standard/queen, king and travel sizes. They are machine washable making maintenance quick and easy. Each case comes individually packaged.